Episodes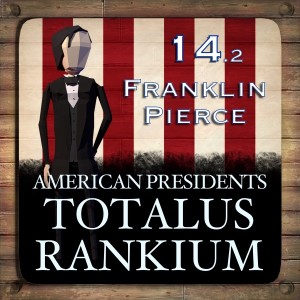 Saturday Apr 13, 2019
Saturday Apr 13, 2019
The country is divided, his party is divided, and he has just lost his last son. Pierce has a mammoth task ahead of him - unfortunately for the country, his party, and himself, he is no mammoth hunter. In this episode we cover how Pierce managed to make a couple of moves that does nothing but put the country in more peril.
Comments
(2)
To leave or reply to comments, please download free Podbean or
Even the abolitionists were in for it for the wrong reasons Sergey. A big majority of abolitionists just didn't want slaves because they were taking up chops and that's it not for moral reasons. There is no good side.
Hello Guys, Iam going to correct you guys on the massacre of the "just settlers from kansas". Iam actually quite offended. Now I know didn't mean it, your sources are probably messed up. But you butchered the facts of that massacre. Firstly the people that were killed were not just settlers they were proslavery militants and slave catchers. Just because they didn't own slaves didn't mean they weren't stepping in blood of Africans. Alot of Confederate men were not slave owners. It also offended me that you said that "no side was good", are you kidding me. The slavers were bad, the abolitionists were good. Don't insinuate that somehow getting rid of slavers is bad. Iam sorry if I come off as to harsh but this topic is important for me and everyone who lives in america. Plus I was hoping you guys would talk about the man that was the leader of that massacre, John Brown. He was the friend of Frederick Douglass and Harriet Tubman. A that had a life mission to free the slaves from their masters. He was a militant abolitionist and a member of the underground railroad. In Buchanan's episode you will see him try to start a slave revolt but unfortunately he will fail. His revolt possibly started the civil war earlier then it would have. Sorry for my poor grammar. I will be anxiously waiting for the episode on Leo. Thank for all these yours of entertainment.